S&K Interiors Featured On Design Shuffle

S&K Interiors were published on Design Shuffle Designer Spotlight
When a design firm thrives on creating spaces that inspire, you know it's a firm at the forefront of design. S&K Interiors is a perfect example of a firm that goes above and beyond in it's design projects. Located in the heart of the Central West End, this mother-daughter design duo focuses on providing clients with modern, contemporary, classical, and most importantly, cost-effective, functional and gorgeous spaces. With over 10 years of both residential and commercial property experience, one thing is certain, the team's passion for design shines through in every project. The color choices, accents, clean lines, and elegant finishes make S&K Interiors a one-of-a-kind design company.
Living proof of their elite status as a design firm is a recent Asian themed design project in Frontenac, lets take a look:
St. Louis Asian Style by S&K Interiors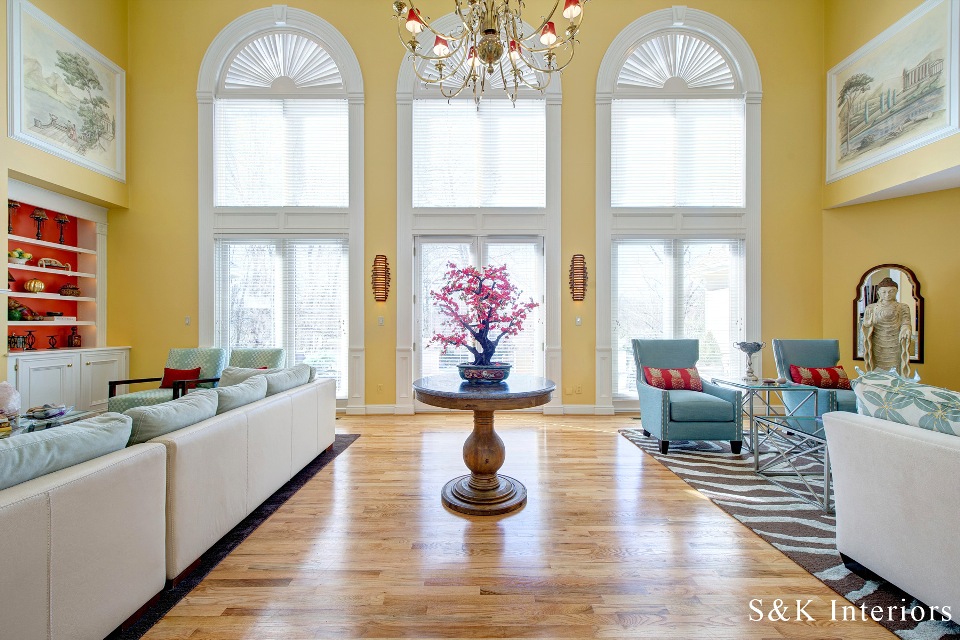 Upon entering the home, visitors walk into a large and airy family room and living room combo.

Two separate spaces are created within this large room, both with ample seating and style.

This side of the room blends Asian style with contemporary and classic elements to create a truly unique and beautiful space.

An expanded view reveals more Asian elements lining the room being complemented by various colors and textures in the space.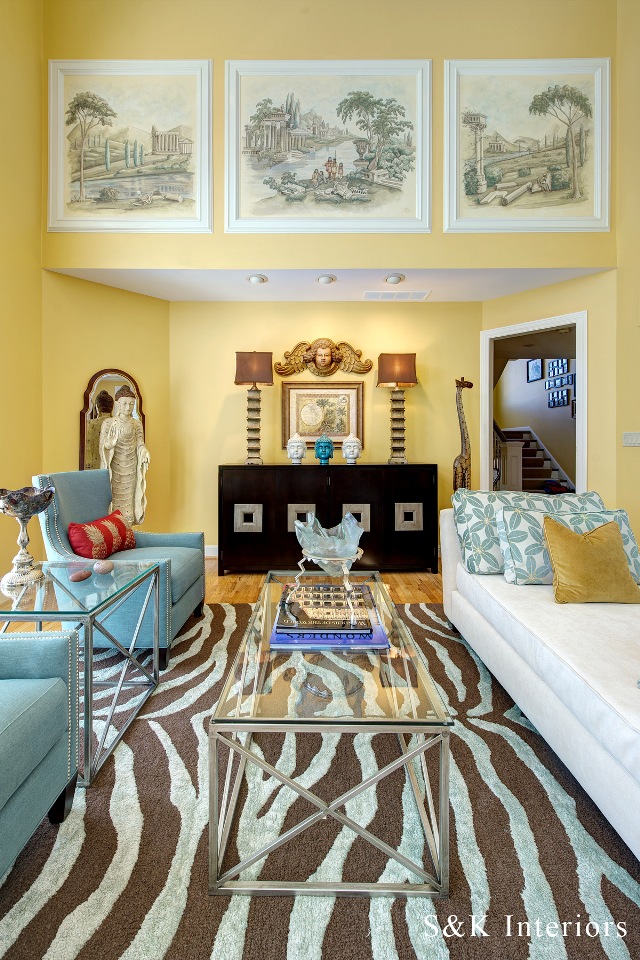 A closer look at the sitting area shows the use of wall art to both frame and accessorize the space.

The red backed built-in cabinets display and compliment the Asian accessories in the room.

The cherry on top of this room has to be the accessories both on and near the credenza.
To see more of the incredible design work done by S&K Interiors, browse the portfolio and be inspired!