Nicki's Central West End Guide Feature Story & Interview: S&K Interiors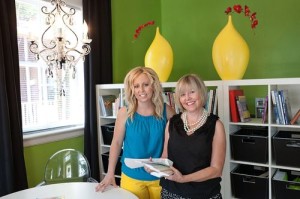 Nicki's Central West End Guide has featured the St Louis based interior designers, S&K Interiors in the latest issue.
The new issue features recent work by S&K Interiors, before and after photos, as well as a great interview with the two St Louis-based designers, Shirley Strom and Katie Marvin. Shirley and Katie share their interesting backgrounds and story of how S&K interiors came to be. See what inspired them then and now to create the signature style of living spaces they are known for.