HGTV Designers Showcase: Penthouse Remodel in Downtown St. Louis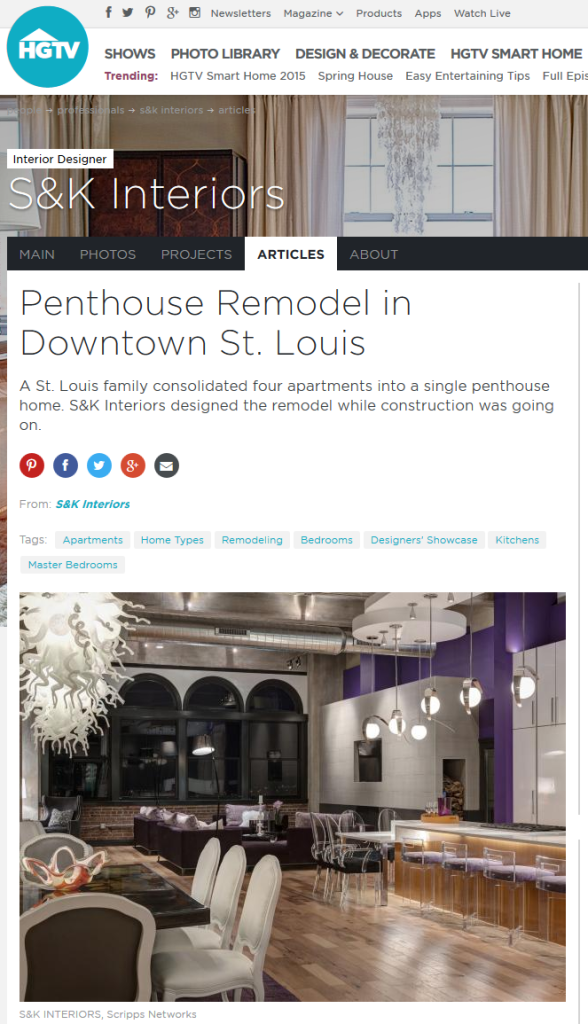 St Louis Interior Designers S&K Interiors Recently Featured on HGTV Designer's Showcase
The Designer's Showcase from HGTV, features top interior designers from around the world, and tells the story behind the designs and the designers themselves.
HGTV describes the Designers Showcase as follows; "From city lofts to traditional farmhouses and kitchen remodels to outdoor makeovers, HGTV features their favorite design professionals and take you behind the scenes on their most impressive work."
We are delighted to share with you the Designer Showcase Featured Story about S&K Interiors' Penthouse Remodel in Downtown St. Louis.
You can read the full story here: Designer's Showcase, Featured Designer: S&K Interiors

OR view the full project portfolio here: Downtown Rehabbed Penthouse
Follow S&K Interiors on HGTV Click Below!