Our TEAM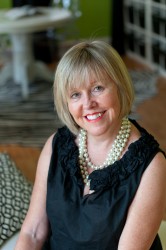 Shirley Strom
Co-Owner/Designer
Shirley Strom has over 15 years of experience in all aspects of the interior design business. Her experience consists of commercial and residential design, renovation, general contracting, color consultations, furniture sales, lighting design, home and office organization, kitchen and bath design.
She is passionate about beautiful design and is continually trying out new paint finishes, furniture arrangements, room layouts, lighting design and accessories. She has worked in a variety of design styles, including mid-century modern, contemporary, Hollywood glam, eclectic, Asian, as well as traditional spaces.
Prior to her career in design, she has an extensive background of more than 20 years of non-profit management, managing million dollar budgets and staffs of more than a dozen professionals.
She has designed exceptional spaces in both residential and commercial properties in Missouri, New York, California and Colorado. Her portfolio includes restaurants, private offices, and condos at the Chase Park Plaza.
Shirley is a graduate of Webster University, Saint Louis, Missouri.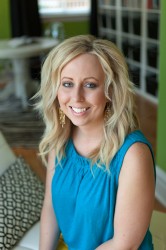 Katie Marvin
Co-Owner/Designer
Katie has always had a passion for interior design, starting at an early age. She has followed in her mother's footsteps and teamed up with her to create S&K Interiors. She has been on projects with Shirley over the last 15 years gaining on the job training and experience at a very young age. She has been working full time as a designer since 2010.
She has an extensive background in customer service, branding/merchandising, sales, event planning, managing a small staff, and operations management. Katie majored in Interior Design at Meramec College and has a license in cosmetology.
She "creates spaces that inspire" with every little element or idea. She enjoys bringing the "new" out of something "old" and putting a personal touch on it.
Jeremy Marvin
Office Manager
Jeremy joined S&K in 2014 as office manager. He supervises all the day to day activity in the design studio office. He controls product ordering and delivery. As well as, overall office operations, including technology, accounting and automated practices. His background is in customer service, technology and sales.
Jason Mills
Project Manager
Jason joined the S&K team in 2017. He has an impressive background in IT, customer service, office management, and project management. Jason acquired his Associates degree at Jefferson College, where he majored in Teaching and Communications.
His upbeat attitude, technical knowledge and passion for style and design make him a welcomed addition to the S&K team. Jason excels at integrating modern ideas and new technology into our projects.
S&K Interiors, located in the heart of the Central West End, is an innovative interior design company with over 15 years of experience working in both residential and commercial properties in Missouri, California, New York, and Colorado. We thrive on "creating spaces that inspire". S&K Interiors is a mother-daughter design duo who is focused on providing their clients with modern, contemporary, classical, cost-effective, functional and GORGEOUS spaces!!! Our passion for design can be seen with our choices of colors, accents, clean lines, elegant finishes, and other exciting elements that make S&K a one-of-a kind design company.